The product has been added to cart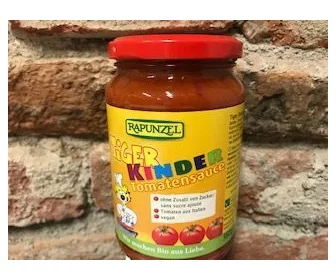 ECO TIGER PASTE TIGER 360 GR
SKU Code: 15971
€4.05
ECO TIGER PASTE TIGER 360 GR
The price includes VAT
the cost will be emailed to you after placing the order
Description
ingredients:
Tomato paste * 54%, water, carrot juice concentrate * 6.9%, sunflower oil *, onion powder *, sea salt, basil *.
The ingredients come 100% from organic farming.
NO OLD ADDED

Slightly fruity tomato sauce with no added sugar. Enjoy both the little ones and the big ones.

Use:
Ideal for all varieties of pasta, or for rice and vegetable dishes, or for strudel and soufflés.
Nutritional values:
saturated fatty acids
: 0.6g