The product has been added to cart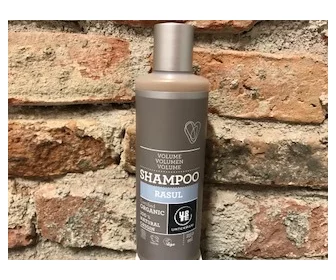 ECO SHAMPOO RHASSOUL 250 ML
SKU Code: 2546
€7.88
ECO SHAMPOO RHASSOUL 250 ML
The price includes VAT
the cost will be emailed to you after placing the order
Description
Traditional African treatment shampoo enriched with Rhassoul clay. Treats some hair problems (excessive fattening, hair loss, irritation).
ingredients:
Enriched with Rhassoul African clay, aloe vera, coconut soap and baby horn, vegetable glycerin, mint extract and peppermint.
Urtekram products are ECOCERT certified organization recognized worldwide as a standard for natural and organic cosmetics.
The result is an organic and natural range of cosmetics that do not contain parabens, petroleum products, alcohol, synthetic perfumes or other substances harmful to humans and the environment.
In the philosophy of Urtekram, cosmetics must be put in the same place as food for the reason that they are absorbed and nourish the human body.
Urtekram products are certified entirely organic, pure, simple, without hiding harmful ingredients.