The product has been added to cart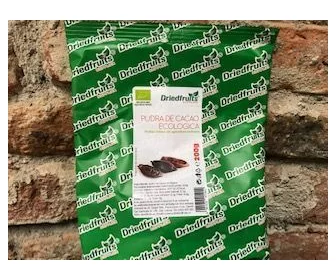 ECO COCOA POWDER 200 GR
SKU Code: 10784
€2.48
ECO COCOA POWDER 200 GR
The price includes VAT
the cost will be emailed to you after placing the order
Description
Fat content: 10-12%
Cocoa powder comes from cocoa beans, but that doesn't mean we can grind the beans and already get the cocoa powder. After extracting the cocoa butter from the beans, the remaining mass is dried and then ground until a very fine powder is made.
Cocoa powder is dark brown, has a bitter taste and gives the unmistakable taste of chocolate when preparing desserts with it.
The information presented on this site is for educational purposes and should not be used to prevent, diagnose, treat or cure any disease. They are offered to guide the consumer, do not replace the advice of a doctor and / or another specialist, do not replace the treatments and medications prescribed by authorized medical personnel.