The product has been added to cart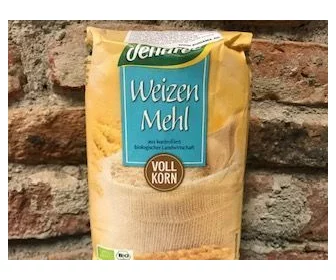 ECO INTEGRAL GRADE WORK 1 KG
SKU Code: 10329
€2.25
ECO INTEGRAL GRADE WORK 1 KG
The price includes VAT
the cost will be emailed to you after placing the order
Description
Being produced from whole wheat kernels (including wheat bran and germ), wholemeal flour has a granular texture and a nutty aroma.
This flour is very good for baking bread, puff pastry and cakes.
With the help of wholemeal flour, wholemeal bread is obtained. The bread obtained has a laxative and cleansing effect due to the high fiber content of the grain coating. It also contains many minerals and vitamins.
Poultices with wheat flour are used in case of panaritium, abscess, erysipelas, burns.